Good Intentions For Clean Eating, But Dirty Eating Is SOOOOO Good!
This article courtesy of Buzzfeed's Becky Barnicoat spoke to me! :)
1.
You definitely have good intentions when it comes to food.

NBC

"Broccoli has so much iron in it. Iron is good for me. Watch as I eat the irony broccoli."
2.
But then there's the issue of your deep, deep love of pizza.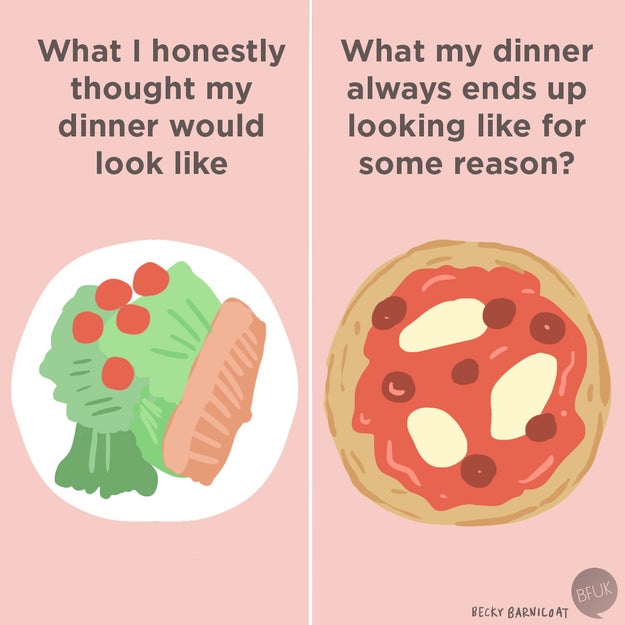 Becky Barnicoat / BuzzFeed
It really clouds your judgment.
3.
You love the idea of a nourishing yet hearty salad, full of vegetables and vitamins and goodness.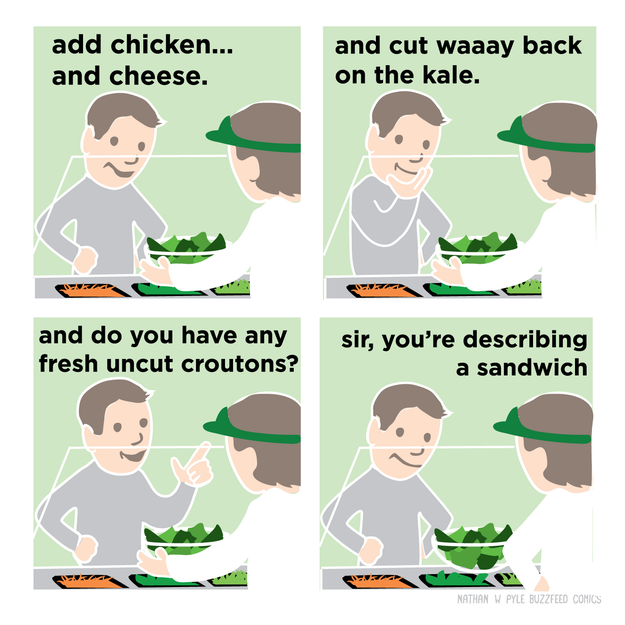 Nathan W. Pyle
But when it comes to actually choosing some food to eat it turns out you love the idea of cheese and carbs more.
4.
You're a positive person, and start each day as you mean to go on – until you get offered some cake.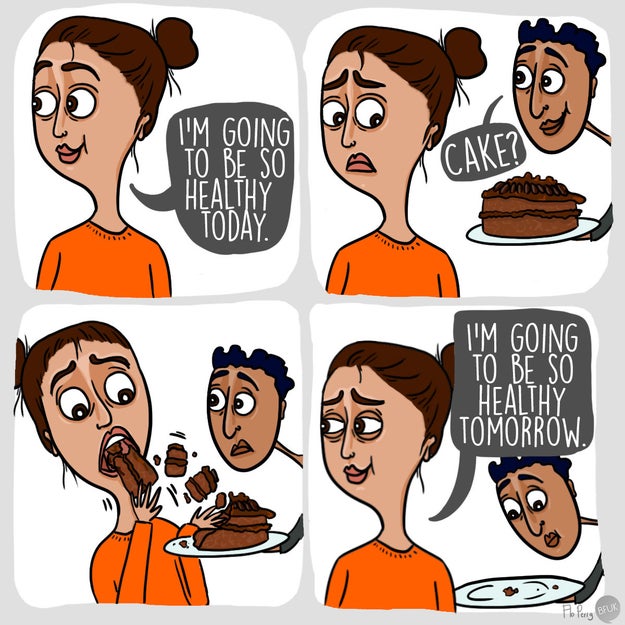 Flo Perry / BuzzFeed
Did you mention your other weakness? It's cake.
5.
When people ask if you eat your "five a day", you nod. They don't need to know it's cookies.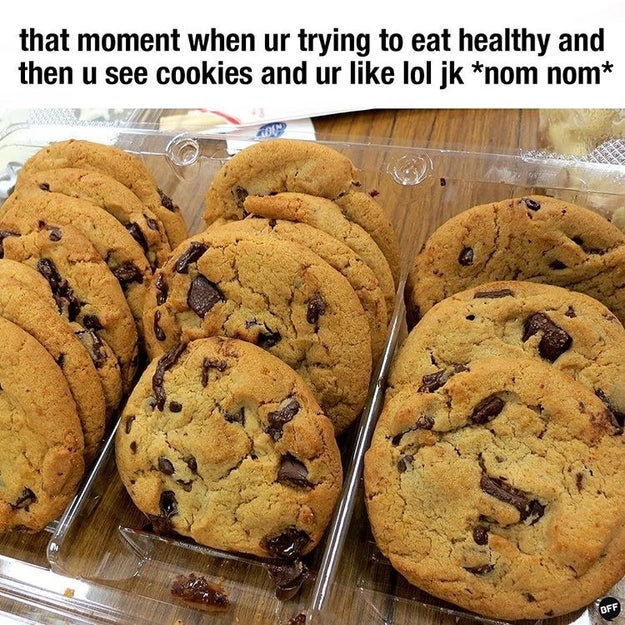 Taylor Miller / BuzzFeed
Cookies have flour in and flour came from a plant right?
6.
You also eat AT LEAST five tomatoes in your bolognese sauce.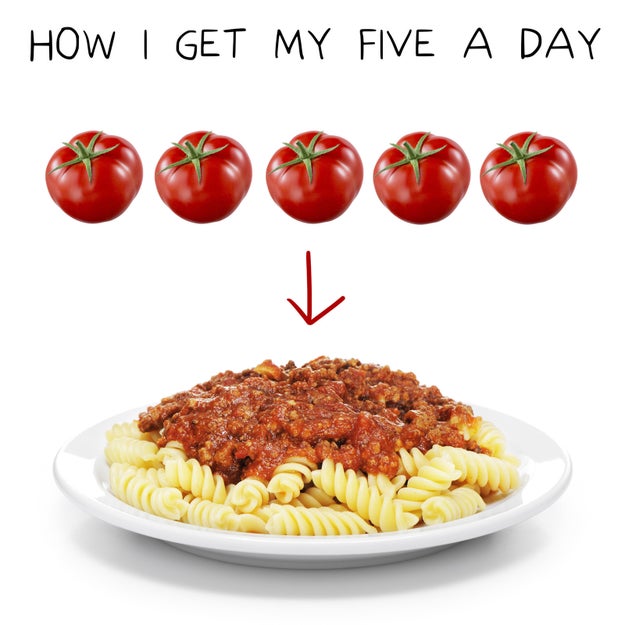 Getty Images / BuzzFeed
7.
Every now and then you get serious, and buy an expensive green sludgey health drink packed full of niche nutrients that your body is crying out for.

NBC
8.
The best thing about the health drink is that you don't feel guilty when you have a large Pepsi later that day.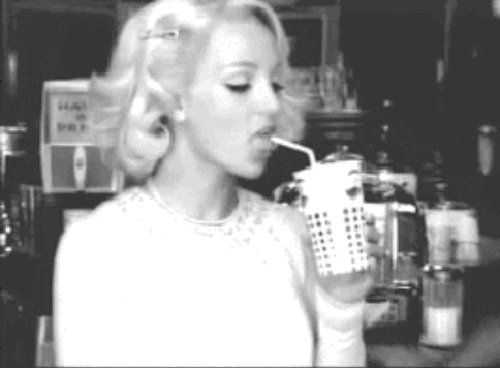 youtube.com / Pepsi
9.

This logic works for food as well.
Maritsa Patrinos / BuzzFeed
10.

You can definitely see the advantages of healthy eating but you can see the disadvantages too.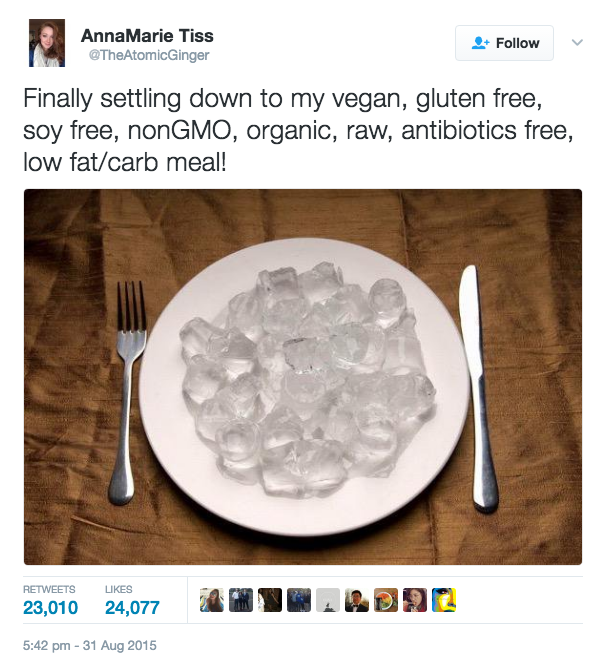 11.

On the other hand, you find it extremely hard to argue with a delicious plate of pasta.

Jeff Franklin Productions
12.

…or a bowl of ice cream.

Jeff Franklin Productions
13.

It's not that you have

no willpower when it comes to making food choices – you're quite determined when you set your mind to something.

NBC
14.

It's just that quite often you're determined to eat a massive salami sandwich.

NBC

And you rarely regret it.
15.

Or maybe you're determined to try a little bit of everything on the buffet.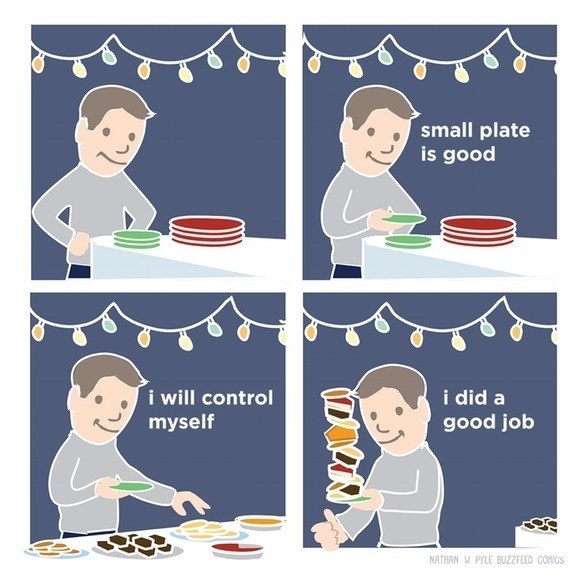 Nathan W. Pyle / BuzzFeed
You're tenacious, that's what you've always liked about you.
16.

You respect people whose social media looks like this:

They are going to live for a very long time, and run up and down a lot of hills.
17.

But yours looks more like this, and you respect yourself too.
You really put a lot of effort into enjoying your food.
18.

Your love of dirty eating can be distracting at times.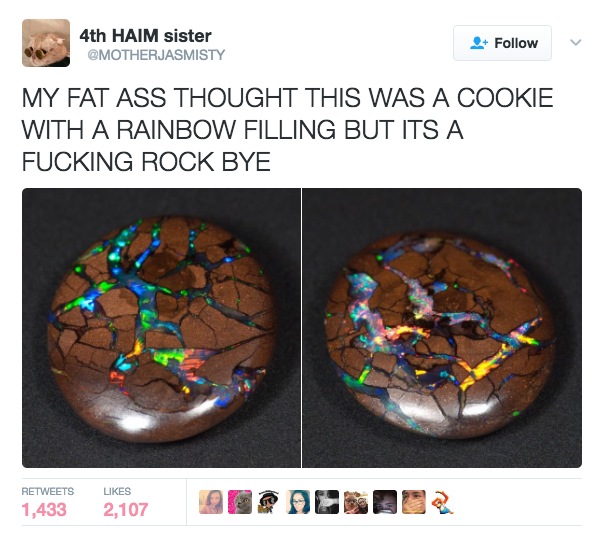 19.

But that's only because you're so passionate about the things that interest you.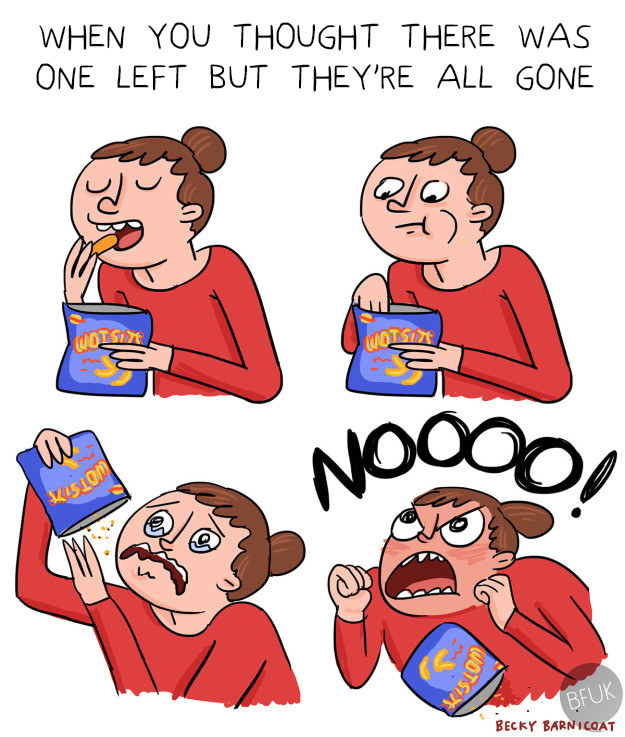 Becky Barnicoat / BuzzFeed
20.

You love food so much, you're basically in a relationship with it.
Becky Barnicoat / BuzzFeed
21.

And there's nothing wrong with that.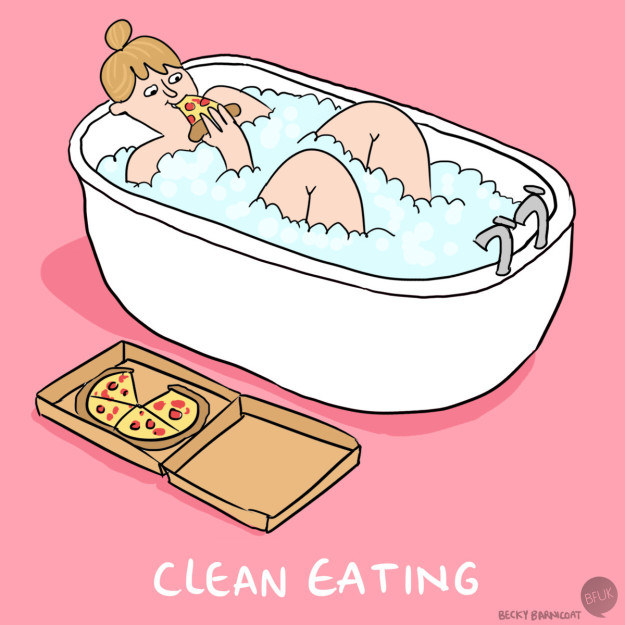 Becky Barnicoat / BuzzFeed
Becky Barnicoat is writer and illustrator for BuzzFeed and is based in London.

Samantha Scott
Want to know more about Samantha Scott? Get her official bio, social pages & articles on KISS FM!.
Read more