29 Items That Will Help You Not Want To Kill Your Roommate
Thanks to Buzzfeed, you will now have 29 items that will help you share living space with your roommate more easily! Some of these I actually want to use now...and I'm old and married with a one year old!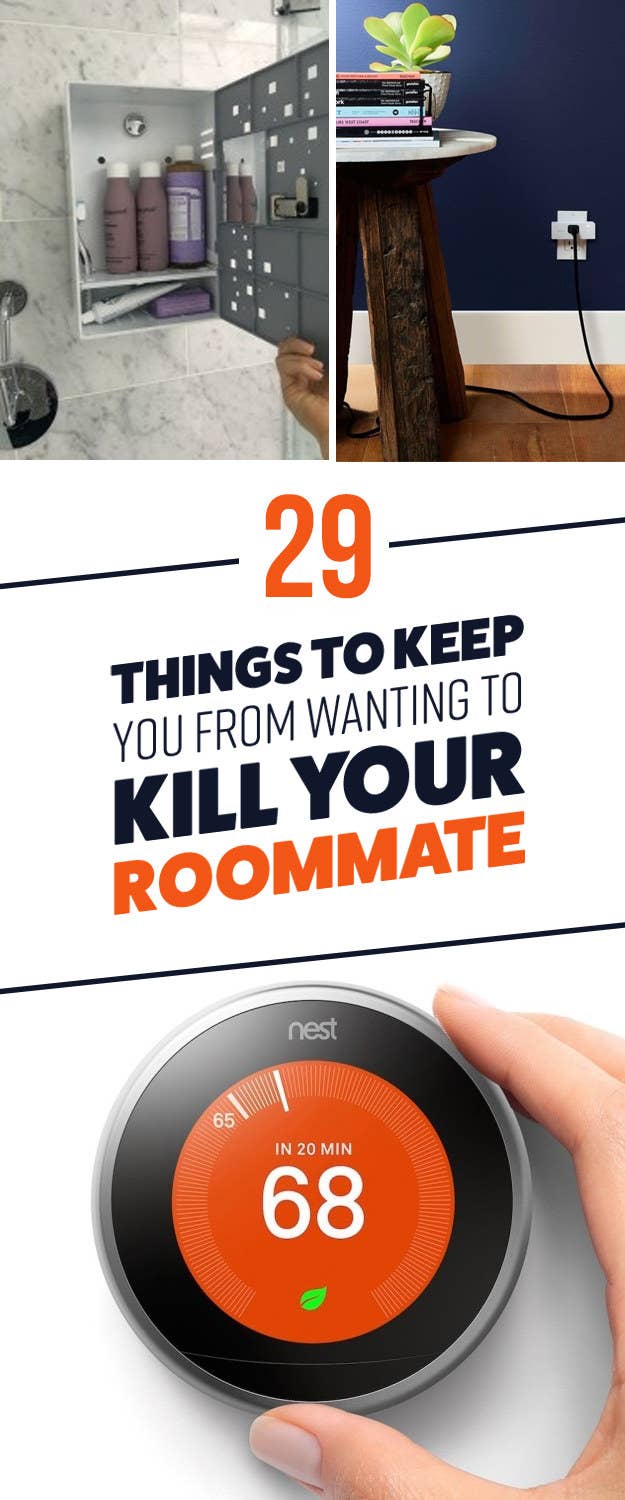 Jenny Chang / BuzzFeed
We hope you love the products we recommend! Just so you know, BuzzFeed may collect a share of sales from the links on this page.
1.
This corner caddy

to help keep the clutter down in your shared shower.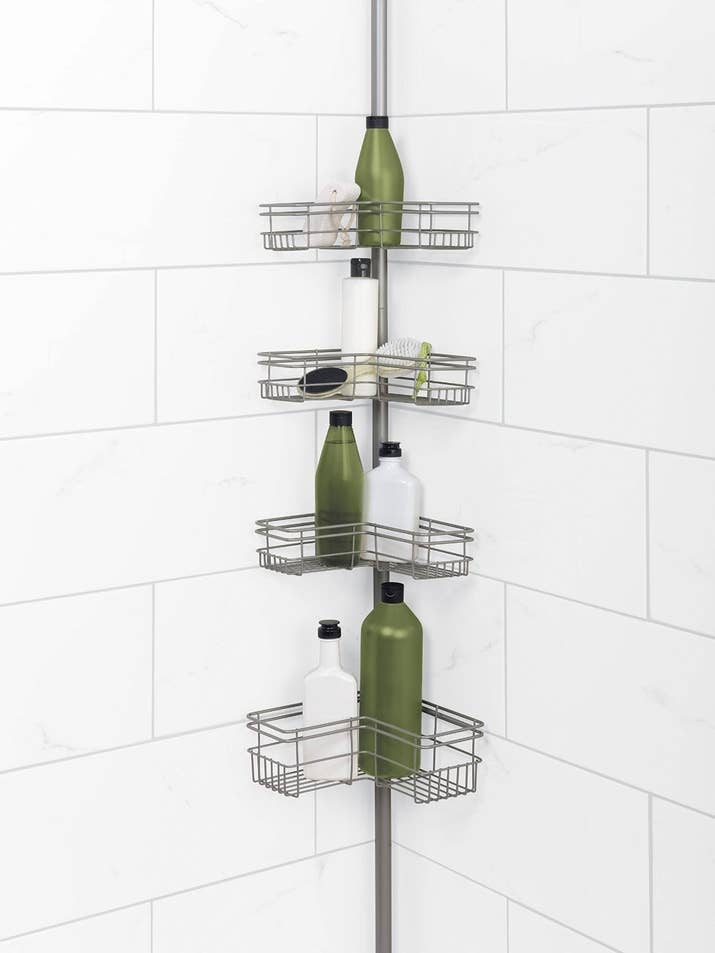 Promising review: "Put it together in less than 10 min and looks very nice. Plenty of tension to hold lots of stuff." —JT9
Price: $30
2.
A privacy bed tent

that'll let others know when you reaalllllllllly shouldn't be bothered.
Most promising review: "This is perfect for any college student or kid who just likes to have their own quiet space. This is tall enough to sit up in, but a cozy fort-like spot for my daughter to have some quiet space. It blocks out light nicely and is warm and cozy in her room, which can get chilly at night. Windows are also located at the top and bottom of the bed, which serve as doggy doors for us so our labs can get in and snuggle at night." —Jennifer Berkheimer
Price: $129.99
3.
A shower locker

for insuring that all your expensive hair stuff is only used by *you*.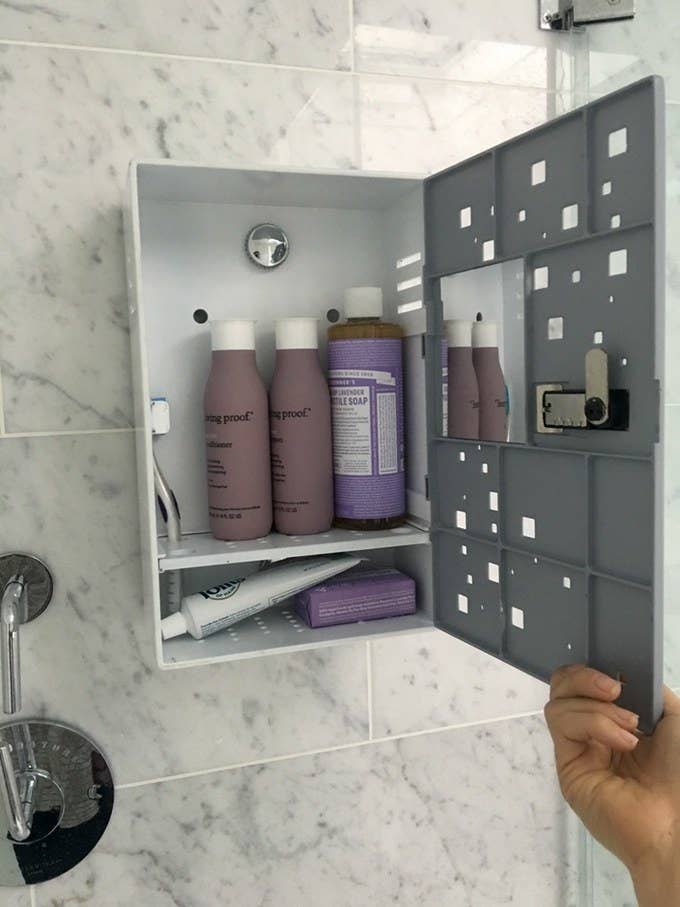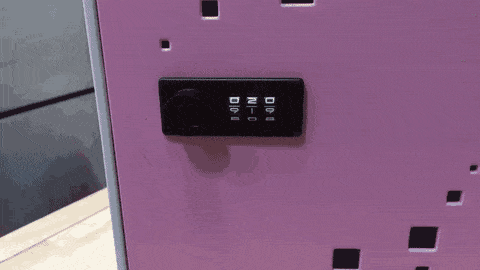 Promising review: "Wow I ordered this product as a request for my girlfriend (because we share an apartment with other people) and I expected it to be a cheap thing that can easily be tampered with—boy I was wrong! To my surprise, the locker is very high quality and does the job while looking cool in my shower. We're sharing hers right now, but I'm gonna get myself one and I think it's an awesome gift idea." —E
Price: $39.99
Madison / Amazon / Via amzn.to
Promising review: "Works great for leaving notes, writing down rent information, and posting up bills to show the roommates so they remember to pay." —Stephanie
Price: $19.87
5.
This pair of

noise cancelling headphones for those times you need to block out the guests who have outstayed their welcome.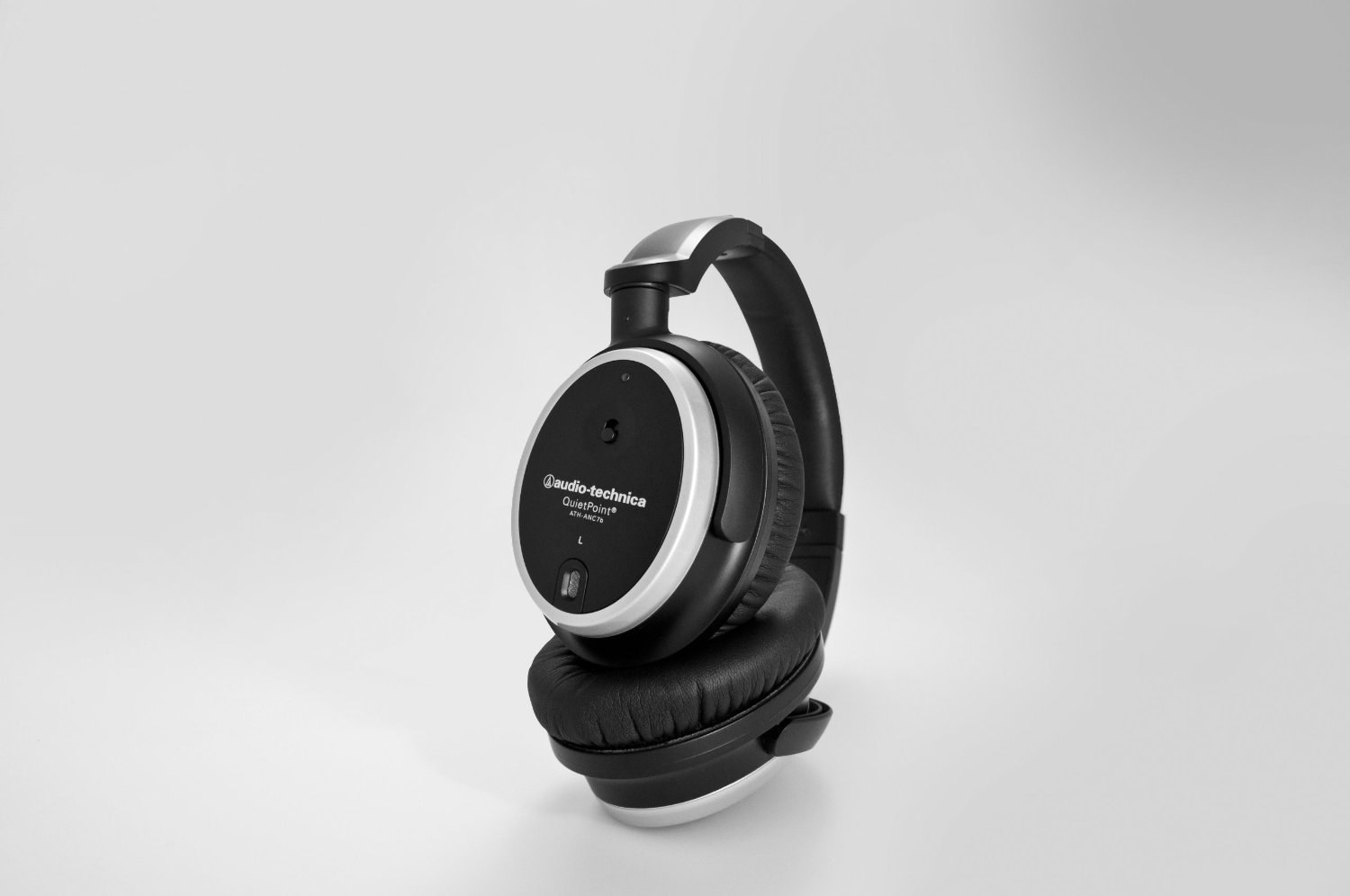 Promising review: "The noise canceling on these headphones = amazing. Even without them connected, you can power them on and noise is significantly reduced." —Chris Roberts
Price: $99
6.
Plus a jar of

sleep supplement gummies to really help you knock out early for that exam in the morning (even with all the noise).
Promising review: "I saw this product at a local store in the travel section and it works magically: I sleep like a baby. I purchased the mini packs for family and friends. I found a bigger bottle here and must say results are the same, I am able to get adequate sleep to function for school. Excellent product." — Pamela
Price: $13.99
7.
This grooming apron

for keeping all those tiny shavings off the damn sink.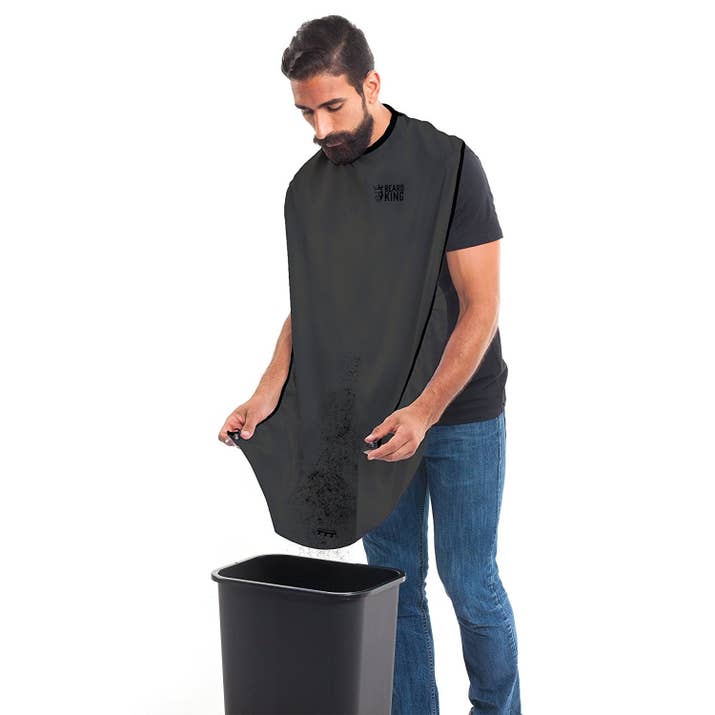 Promising review: "The Beard Bib has been a godsend for solving our problems (a clogged drain and man hair everywhere on the sink, counter, and floor)! Not only did I purchase one for my bearded babe, but I sent my bearded brother one for his birthday. Both of my beard guys love their Beard Bibs; however, they both said to make sure you securely fast it around the neck to minimize any stray hairs falling through at the neck. Guys, do your lady friends and loved ones a favor by ordering yourself a Beard Bib today! Now if only they would make one for downstairs manscaping....." —C. Andrews
Price: $29.99
8.
An eco trashcan

that'll make replacing the bag less of a chore.
Promising review: "I love this trash can. It's so convenient for the bathroom where you definitely need a liner bag. A great way to recycle your grocery shopping bags and keep them out of sight. When you're ready to take out the trash, you simply pull the liner out then shimmy up the next bag and you're good to go. The plastic is very durable and sleek looking. The handles on the two side arms are great too, and make this such an awesome overall design!" —J B
Price: $33.95
9.
A fridge locker

to keep your most valuable snacks safe from wandering hands.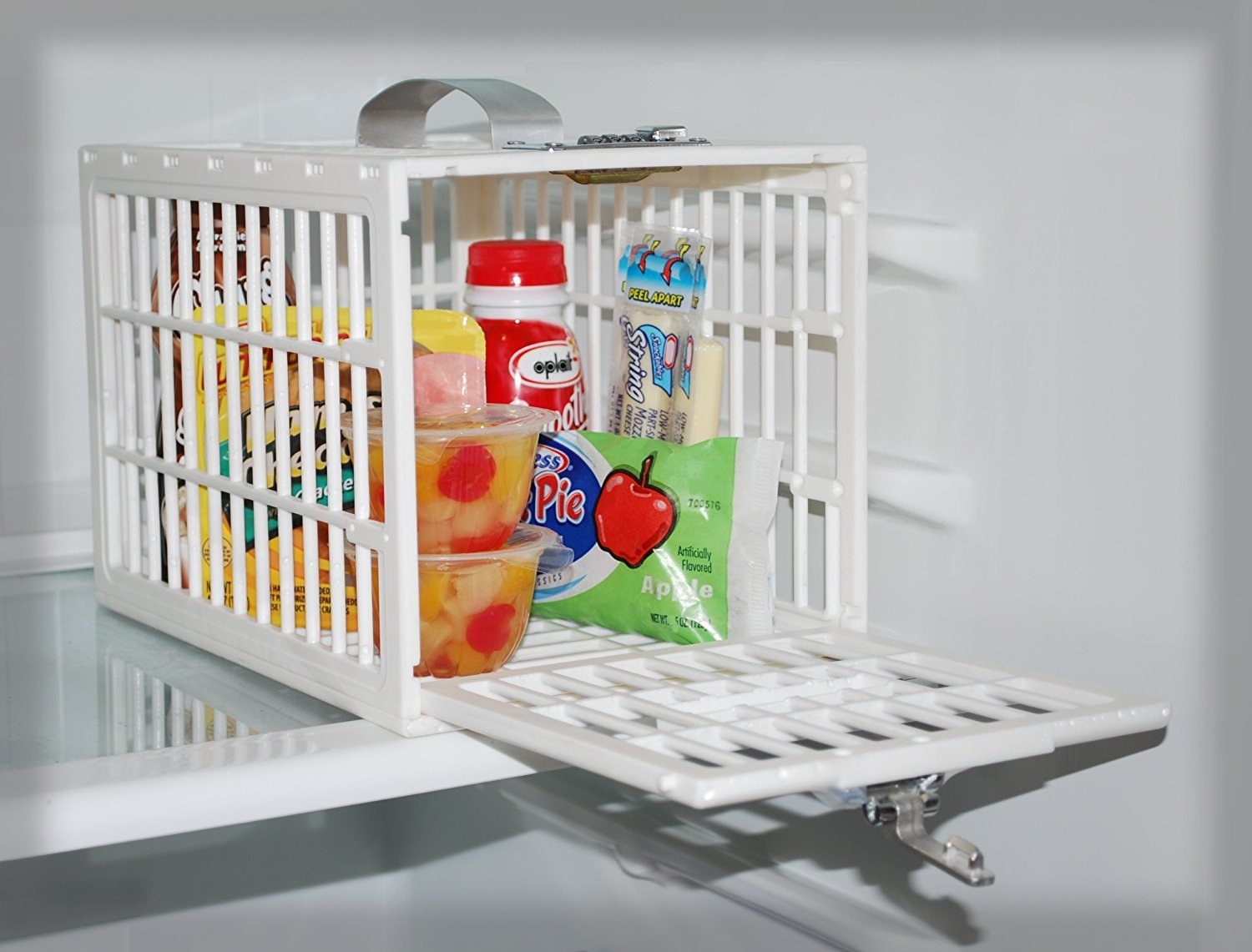 Promising review: "Solid enough, it has little locking tabs that permanently lock it all together. This isn't for someone who has a criminal trying to steal your most valuable possessions, but it does the trick if someone is picking at your stuff and being inconsiderate. I mean, just be realistic with your expectations. I put mine in the fridge at work because I buy the expensive coffee creamer and nobody wants to contribute, so I'm not sharing, lol." —Ben Couse
Price: $19.95
10.
This smart plug

that can be programmed to shut off the lights at night... so that no one can ever forget.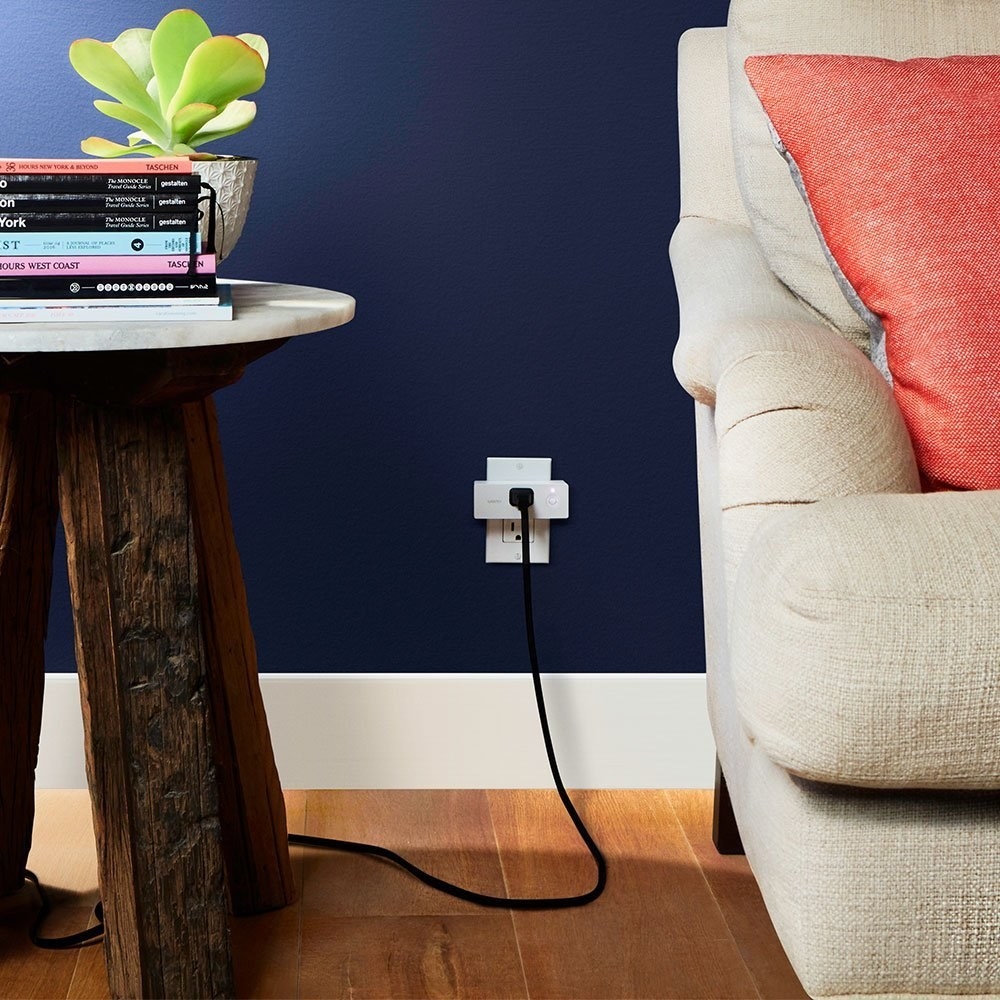 Promising review: "I no longer have to walk into a dark apartment anymore. I can easily open the app as I am walking up to my door and turn on the lights. Also, I set a rule to automatically turn on my lights at the same time my alarm goes off in the morning to help me in waking up." —Andrew Parrish
Price: $34.99
11.
These padded latch catchers

to stop common area doors from being slammed shut.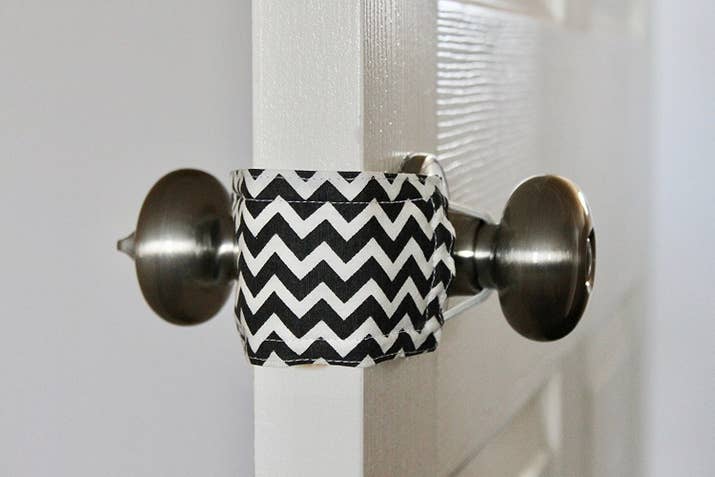 Promising review: "Does the job! No more clicking while opening or closing the door." —Amazon Customer
Price: $9.50
12.
A noise machine

for blocking out sex grunting through paper thin walls.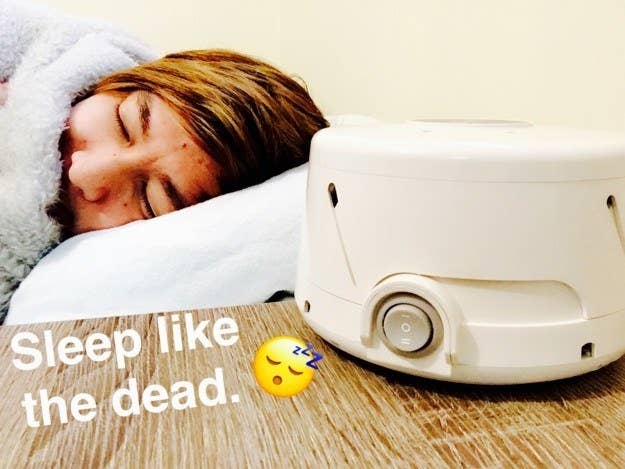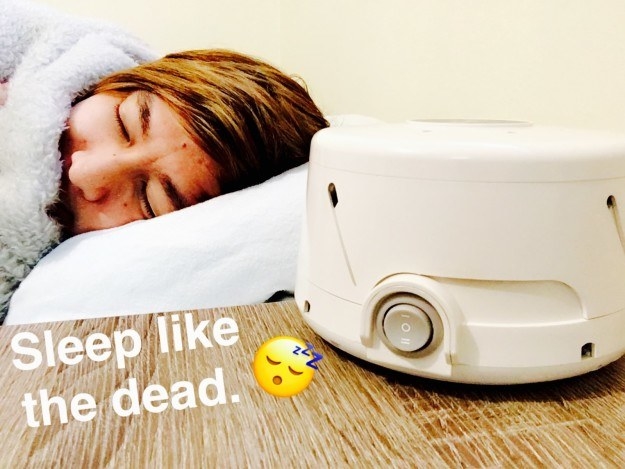 Jeff Barron / BuzzFeed / Via buzzfeed.com
Promising review: "I have been using this every night for 2 years. It really has changed the quality of my sleep. I really don't think this is a gimmick at all. As a college student who lives in a noisy dorm, this helps to block out a lot of the noise. I bring it home with me anytime I go home. I love this product so much I even chose this as the topic of a presentation for a sales class I was in. The class loved it!" —Amazon Customer
Price: $44.99
13.
This

automatic ice maker so that you'll never have to refill the ice trays again.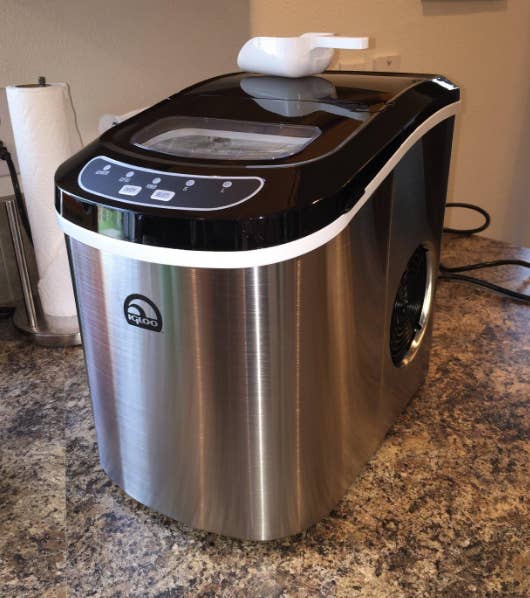 JS / Amazon / Via amzn.to
Promising review: "This product works great! We use a lot of ice in our family. Our ice maker broke, so we bought this. It gives us plenty of ice, more than we could use most days. So we started bagging it up and putting it in the freezer. The color is a great complement to our kitchen. I would definitely buy it again if we needed one. It would also be a great gift for a college student. Or even to use in an office." —Tammy Turner
Price: $89
14.
A bill-splitting app

to help sort out who pays what on which bill.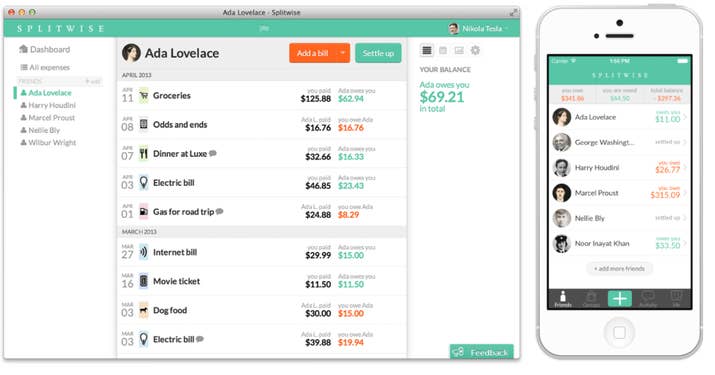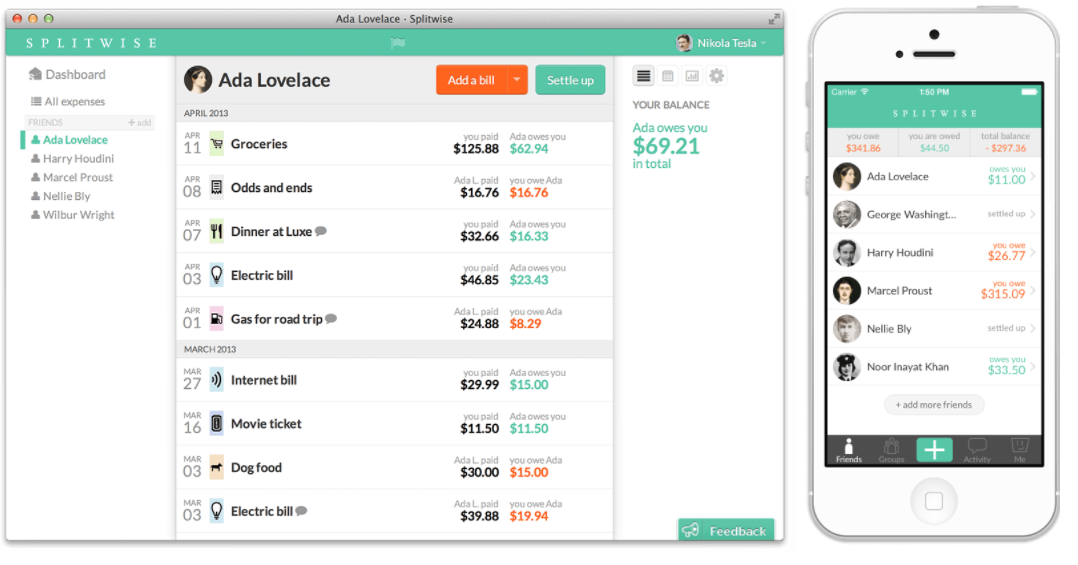 Promising review: "Hands down the best app for trip expenses sharing and for recording all your money transactions with others." —smankala
Get it from the App Store or the Google Play store for free.
Promising review: "We have kept saying that we needed a magnet every time that my husband would unload dirty dishes and put them away in the cupboards!! This solves so much frustration! It has a nice magnet backing for use on dishwashers with stainless fronts, and little sticky circles to use on a plastic front." —Never Too Old To Learn
Price: $13.90
16.
This

notepad to let others know when you're down to the last bits of your last grocery trip and it's time to go shopping.
Promising review: "I'm going into my third year of college and have tried so many different weekly planning systems that just didn't work out for me. With this, I can just rip out a new sheet each week and stick it in the front of my binder." —Nicole Harris
Price: $7
17.
A

letter rack that'll make it easy to sort through all the mail—it even has little hooks for your keys.
Promising review: "I received this product exactly as shown, mounting hardware included. I am incredibly satisfied. The color is more metallic than the picture can convey, but this product is gorgeous. I have roommates and this solved our mail issue. No more cluttered counters or tables." —Amazon Customer
Price: $14.97
18.
Some

Poo-Pourri to keep on top of the toilet, because you really just don't want to be that ~acquainted~ with your roommates.
Promising review: "Really everyone should buy this stuff. It actually works and it makes it waaay easier to live with roommates." —Jeanette Decker
Price: $8.99
19.
This

TubShroom for stopping all your hair from clogging up the drain.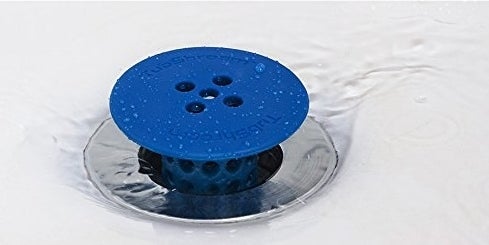 Promising review: "Ever since I moved into my apartment, I've had trouble with the drain in my tub clogging. I have long hair, my roommate sheds something fierce, I have a cat that enjoys the finer things in life like drinking water from the bottom of the shower, and a dog that needs regular bathing. I'd been buying liquid drain openers and using those zip line uncloggers for over a year before I finally saw a video for tub shroom on my FB feed. I have to say that I'm really glad I did." —Bonnie E. Morton
Price: $12.99
20.
These

color-coded bins to make recycling easier and much more clear.
Simon / Amazon / Via amzn.to
Promising review: "It's a huge pain to recycle at my house, so I just didn't do it. My roommate decided he wanted to recycle and brought two trash cans inside where we put our recyclables: this was disgusting to me, so I bought this set. The house is cleaner and smells better. I think he's happier too, because he can separate and bag them up easier to take to the recycling center." —Honest_Reviews
Price: $39.99
21.
Or if you prefer recycling bags, these will also do the job at a cheaper price.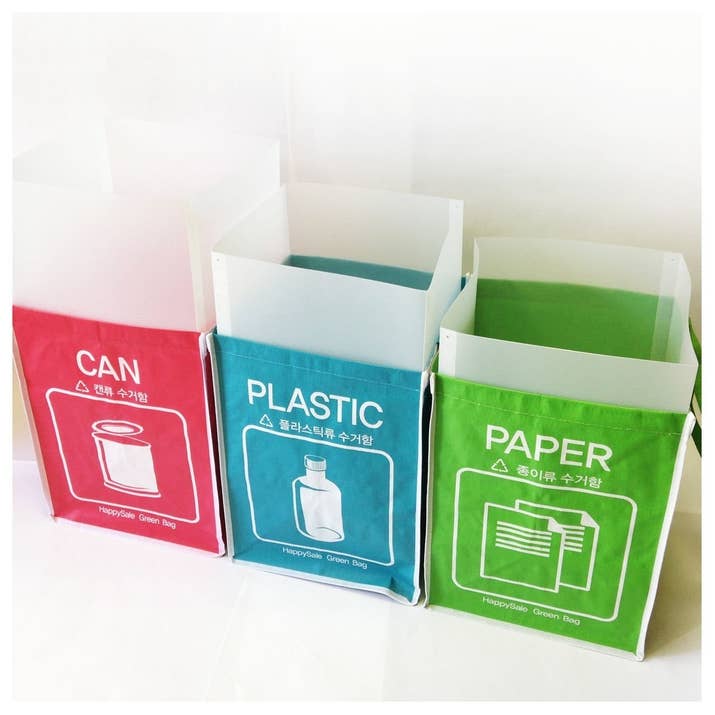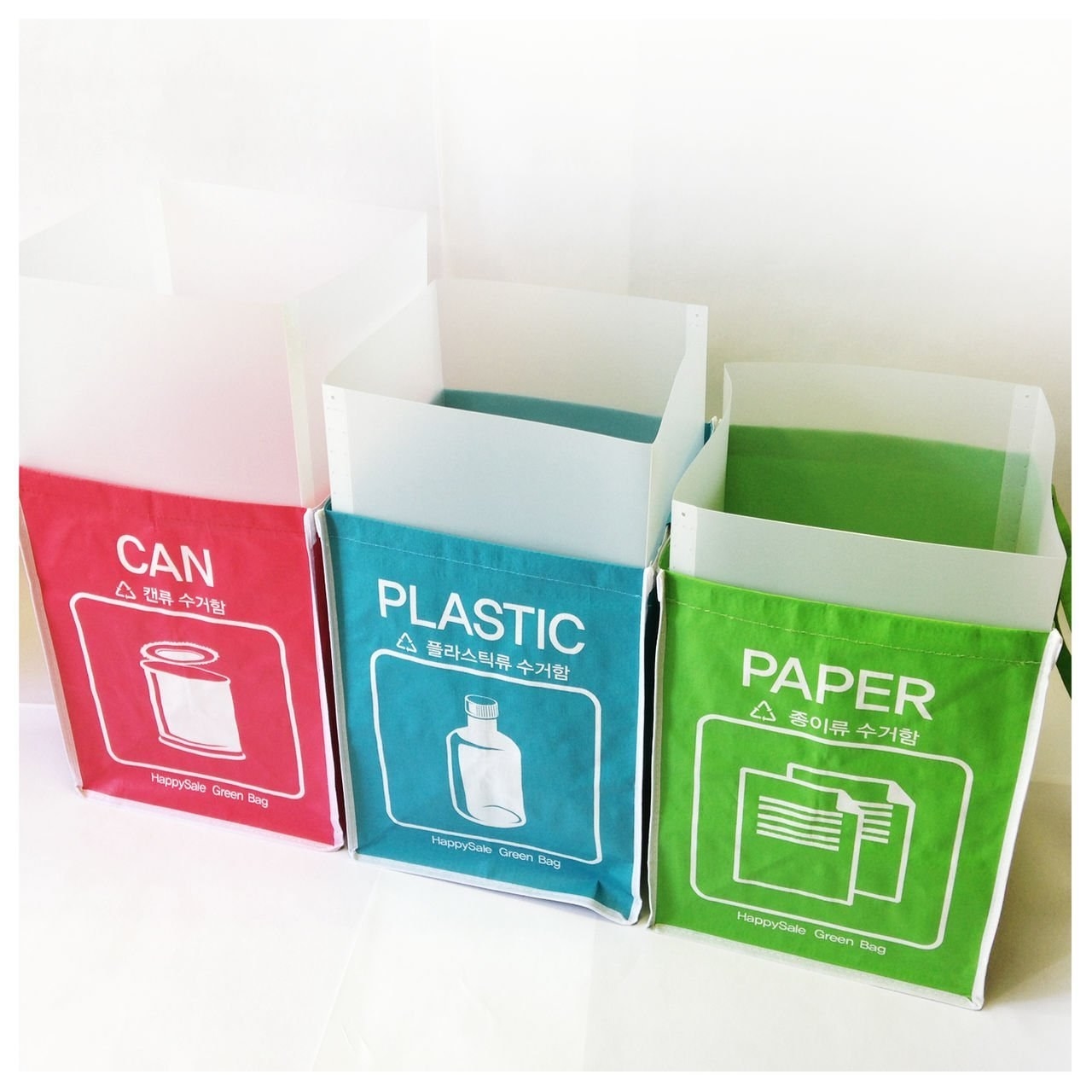 Promising review: "I always want to recycle, but never really got myself organized enough to really do it. Bottles and cans would pile up on my counters, and I was too lazy to do anything with them so I'd just throw them away. I'm one of those people, if I have an organized system to follow and spot to put everything, I'll keep up with it. These bags are a huge help." —Liz
Price: $19.95
22.
This

door guard that'll help block out sound as well as cold drafts.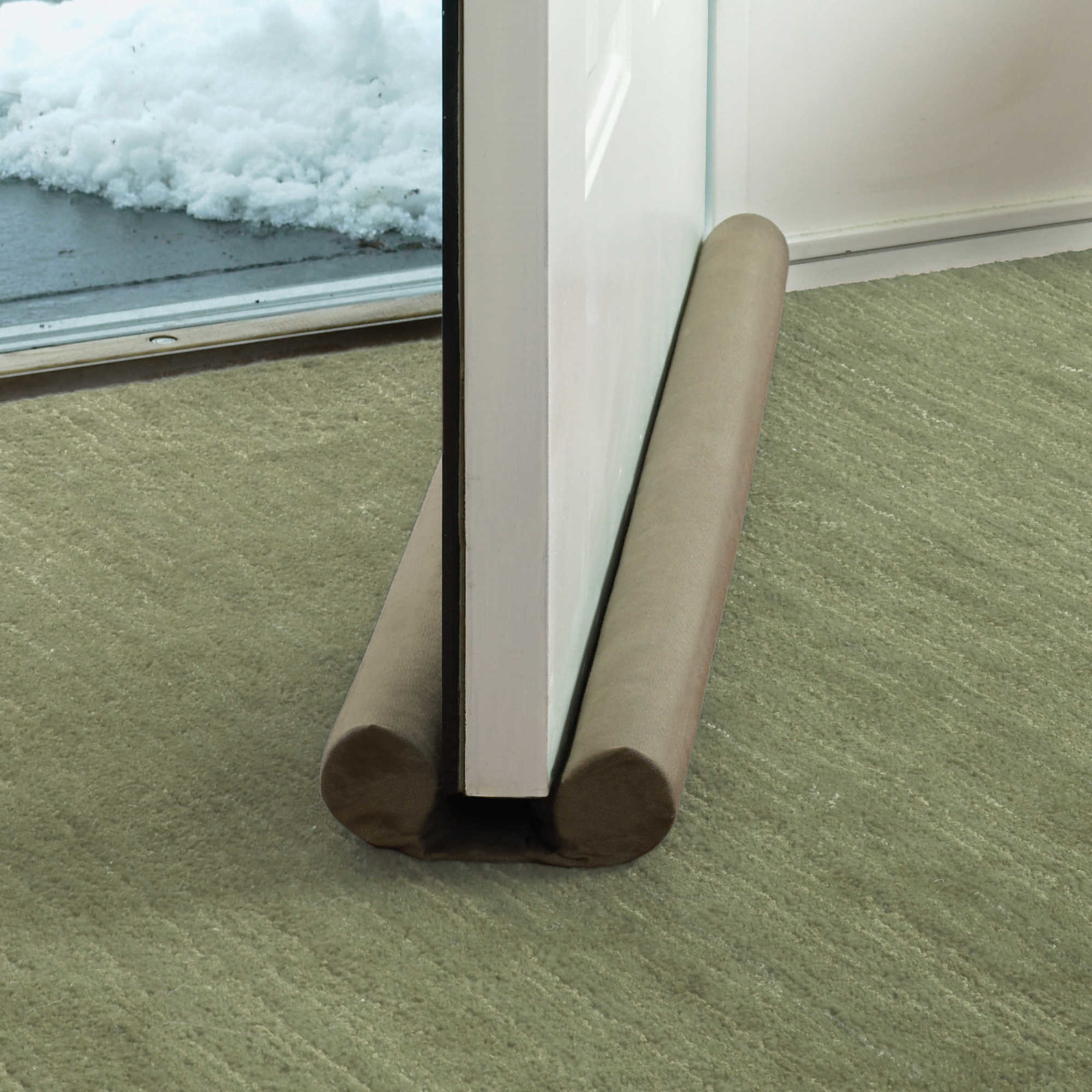 Promising review: "Sure glad I got this thing. Though I do not use mine for it's intended purpose. While it does stop the draft through the big gap under the door between my roommates room and my area, what I got it for was to block sound, which is also does very well." —Josh P.
Price: $14.99
23.
These

reusable chalkboard stickers so there's no question as to what's in that weird jar in the pantry.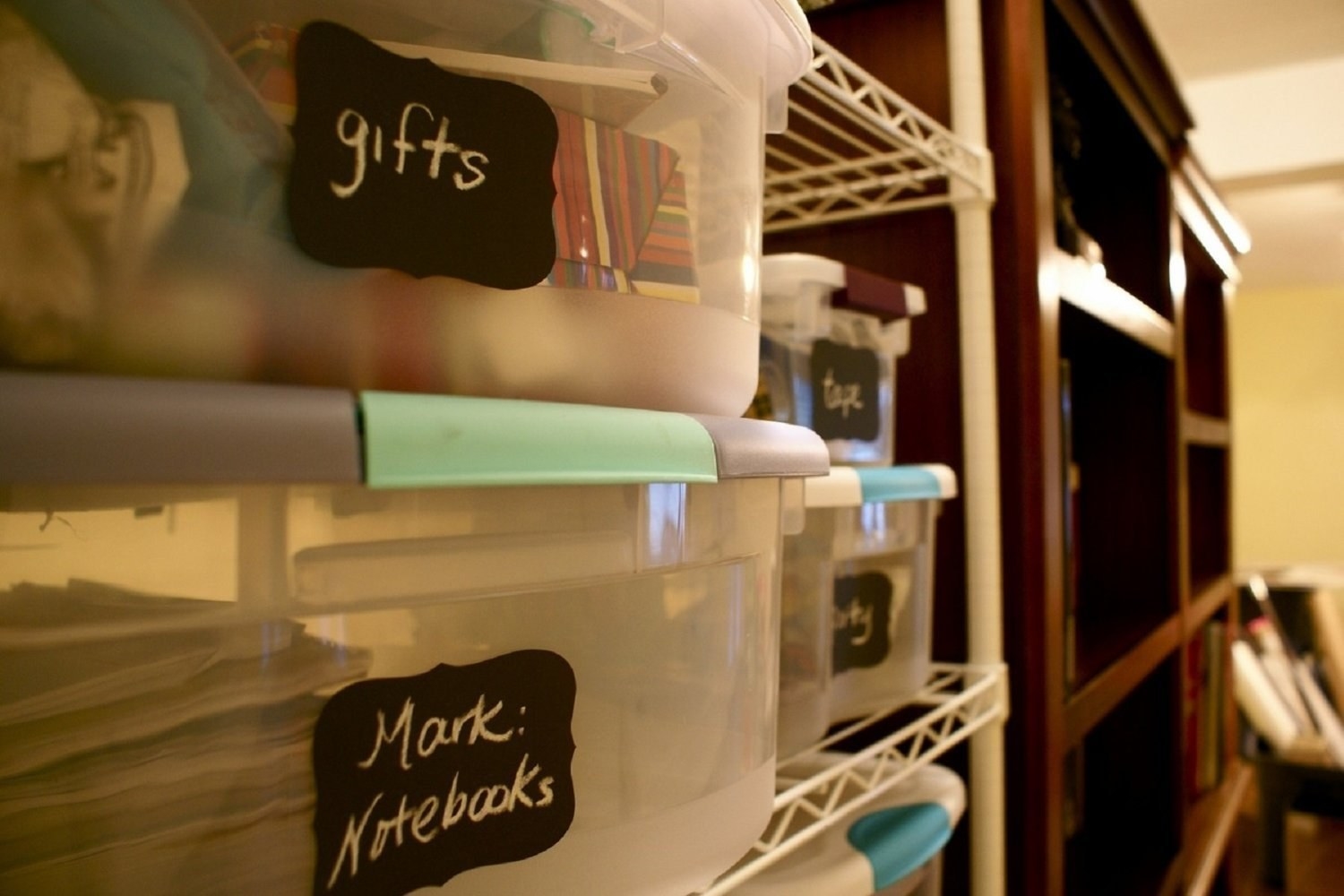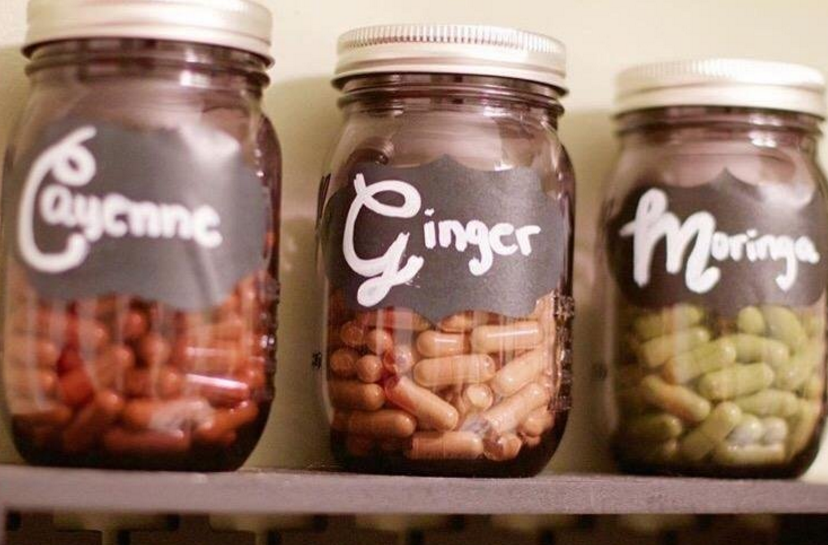 amazon.com, Lexi Foster / Via amzn.to
Promising review: "This is such a great value for the price! You get 90 in all different shapes and sizes. It also comes with a white paint pen to write on them! I have been doing so much reorganizing and these really come in handy. So far I have used them on clear containers in my pantry and on storage boxes in my craft closet." —Carson Paige Dickens
Price: $7.99
24.
Or a label maker

to help you keep track of what's yours.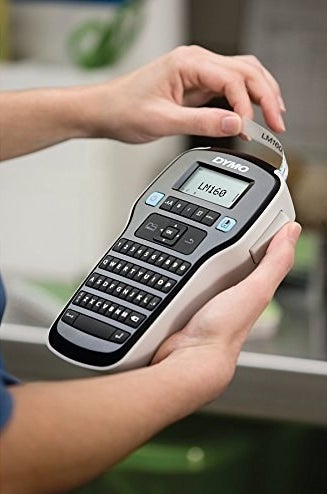 Promising review: "Awesome product! I have two roommates, and this helps me keep track of which things in our kitchen are mine. Helps me keep everything in storage organized for me. Really fun to use!" —sbisese
Price: $14.99
25.
Some pod detergent

to keep in your room (so you don't have to lug the jug back and forth to the washer).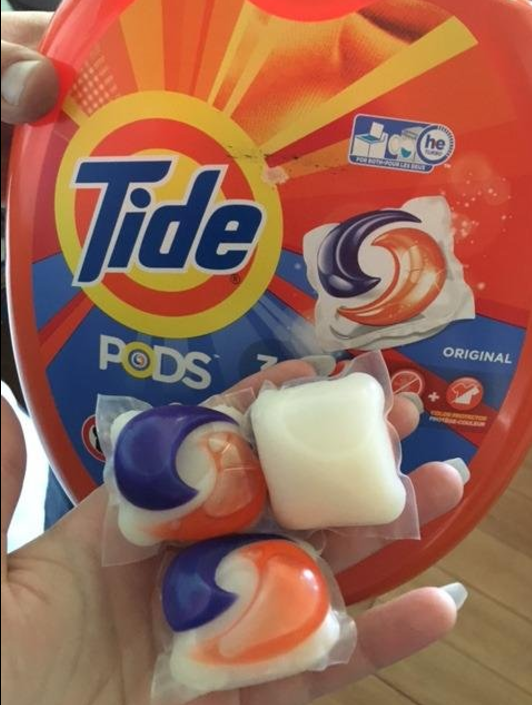 amazon.com / Via amzn.to
Promising review: "It makes laundry in college so much easier, enough said." —Maynor Morales
Price: $19.97
26.
These anti-snoring devices

for keeing those z's down to a reasonable level.
Promising review: "These nose vents are wonderful. I have been using nose strips, but the glue is so hard on the nose. I decided to try these. I can't believe the difference and the effect these have." —Vonnie
Price: $14.70
27.
And jar of earplugs

for those nights when those devices aren't working.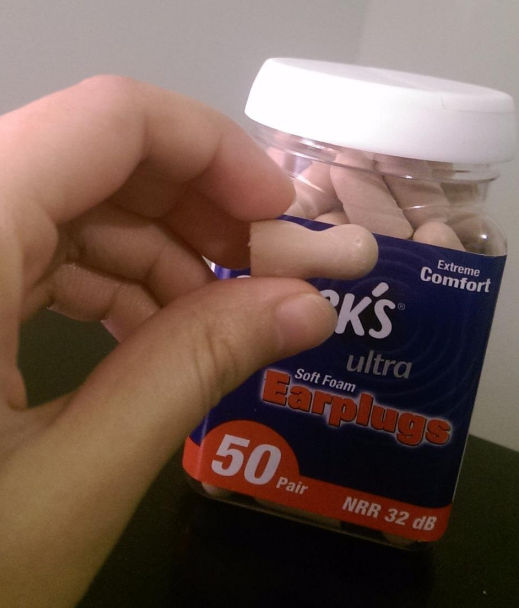 Amazon Customer / Via amzn.to
Promising review: "As a college student with ridiculously loud roommates who blast rap and electronica music at 2 AM in the morning in party central town, these earplugs are a lifesaver." —Andrew
Price: $8.99
28.
A

Nest thermostat to put an end to the temperature wars.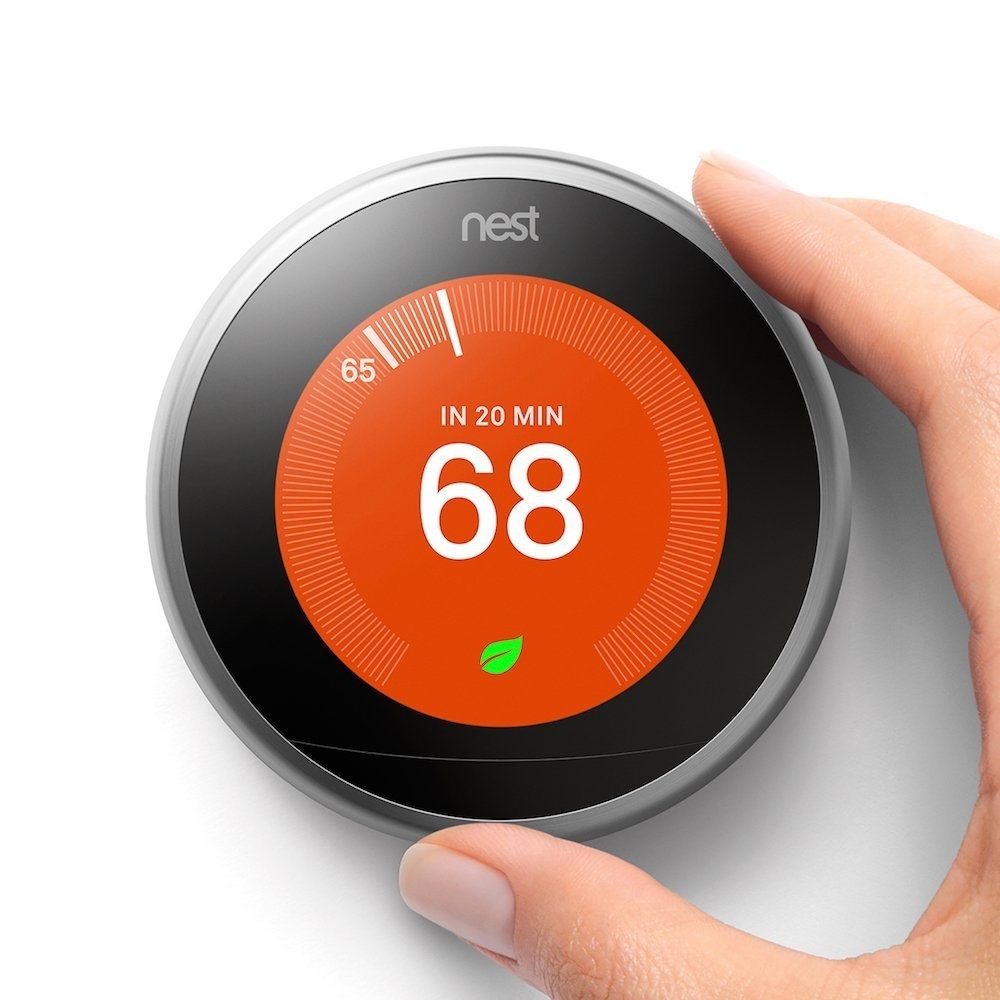 Promising review: "I purchased this thermostat for a home I live in with roommates. It works even better than I thought. Not only can I lock the temperature using the app on my iPhone, but it shows me when someone changes the temperature. I keep track of my power bills as well, and over the last 6 months it has reduced them." —SpeedRacerMann
Price: $247
29.
And a

personalized mug that no one else will be able to pass off as their own.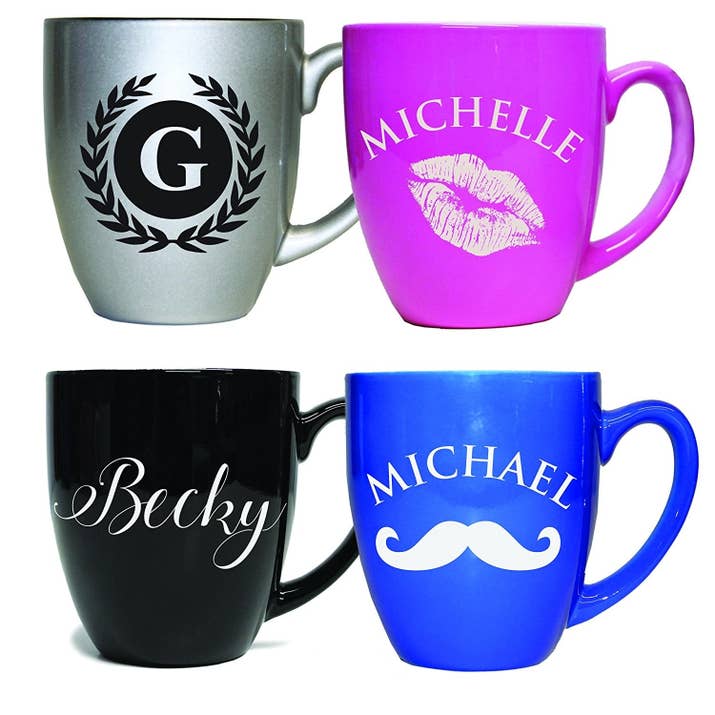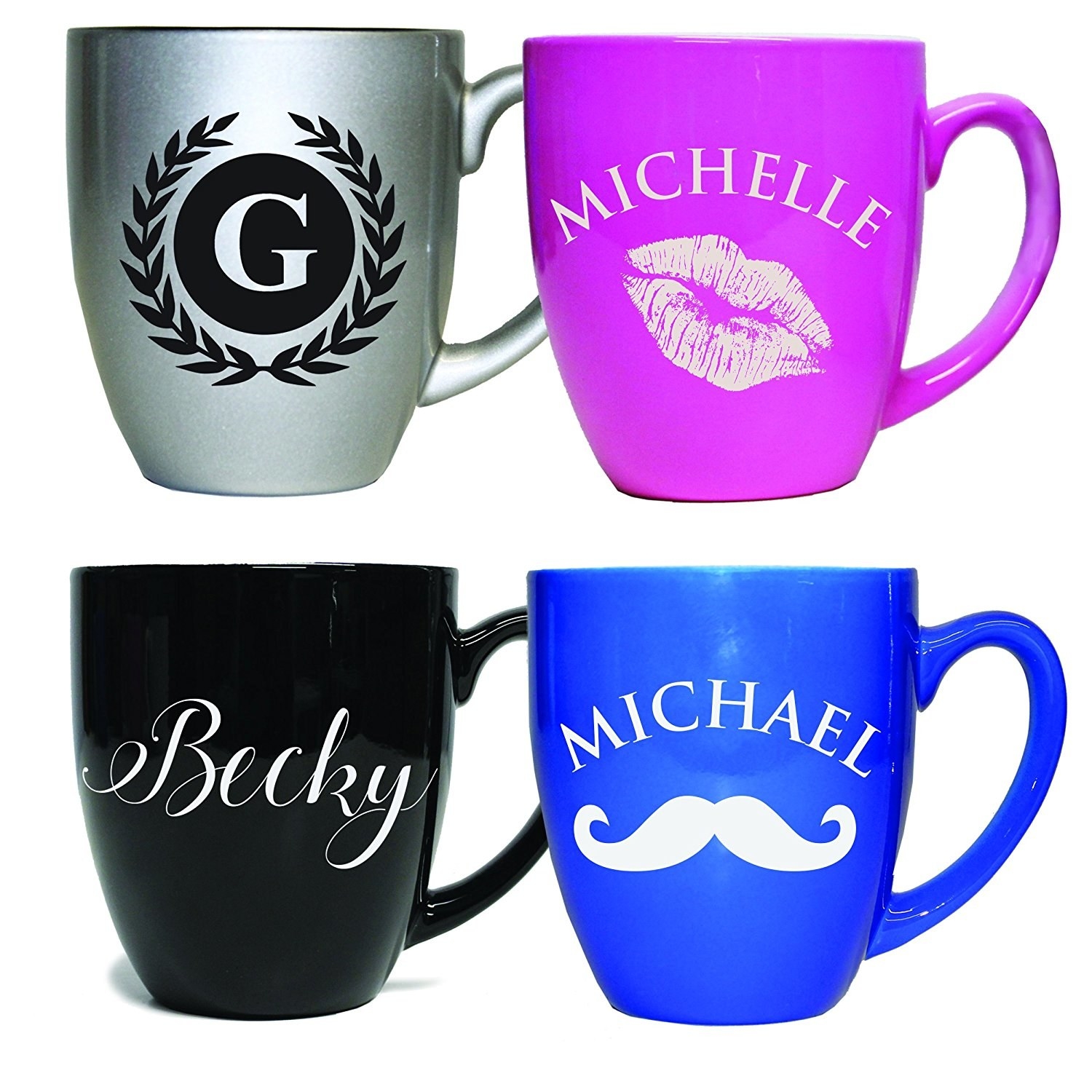 Promising review: "A well designed and great mug. Writing was perfect and delivered intact." —Lady Justice
Price: $11.99

Samantha Scott
Want to know more about Samantha Scott? Get her official bio, social pages & articles on KISS FM!.
Read more