(Last Ditch Effort) Safety First!
The below article is from Buzzfeed. Stay safe out there all you crazy younguns!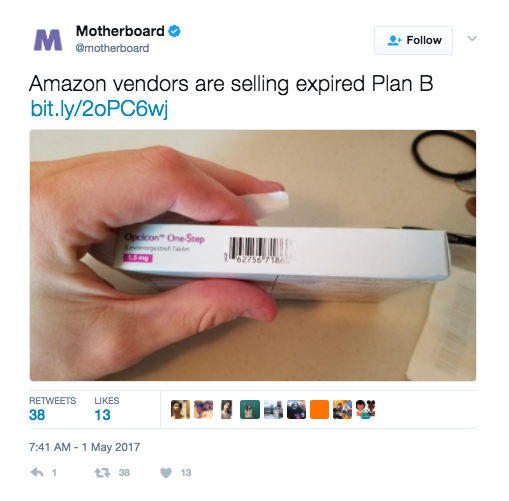 Vice's Motherboard reports that a 25-year-old former EMT who identifies himself as "Jeremy A." ordered six boxes of a generic form of emergency contraception called Opcicon One-Step, on Amazon from the vendor Opcicon. When he received his shipment about a week later, he noticed there was a sticker where the expiration date should've been printed and underneath was a patch where the date had been scratched off.
After calling the drug company and inspecting another part of the box, Jeremy learned the pills had expired in July 2016, six months before he ordered them from Amazon. Other Amazon users who ordered Opcicon left similar complaints in the review section, claiming that the product had been tampered with and the expiration date was removed.

Samantha Scott
Want to know more about Samantha Scott? Get her official bio, social pages & articles on KISS FM!.
Read more