This Guy Looks SO MUCH Like Ed Sheeran He Gets Mobbed Everywhere He Goes
This is Wesley Byrne...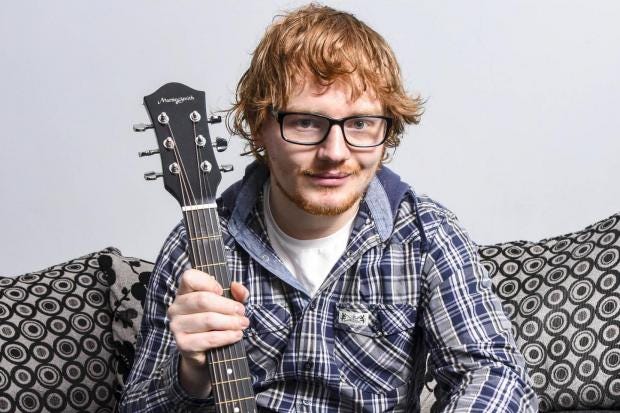 Although he may be just an ordinary stock boy at a supermarket, you may notice the STRIKINGLY similar resemblance he has to the wonderful Ed Sheeran.
Looking so similar to Ed Sheeran isn't the easiest life, according to Wesley. He says he REGULARLY gets mobbed by adoring fans and is constantly stopped for selfies and autographs. He also had to show his passport to prove to a drunk fan that he was definitely NOT Ed Sheeran.
"I've developed a bit of a sense of when it's going to happen - it happens all the time when I'm out and about," Byrne said.
"Being stopped in the street and asked for pictures and autographs has started to happen more and more since he's got bigger, especially if I'm out in Manchester.
"A random guy on a night a few years back didn't believe I wasn't him. He spent a good 15 minutes convinced I was him and wasn't having any of it when I said I wasn't.
"He even wanted me to start singing. I said to him 'I don't know who you think I am but I can't do that. My mates just stood there laughing.
"I Googled him when I got home and it freaked me out a little bit when I saw how similar we looked."
Read more about how real Wesley's struggle is HERE from independent.co.uk!

Samantha Scott
Want to know more about Samantha Scott? Get her official bio, social pages & articles on KISS FM!.
Read more